Undefeated
Small Scheduling Update (ouch oof hand hurty)
---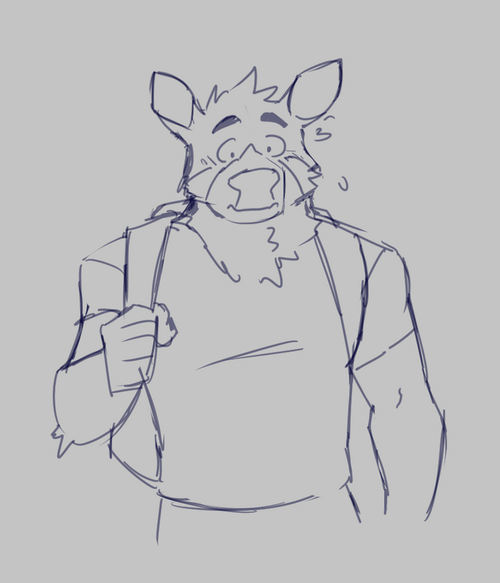 (photo by MegaWaffle, go give him some love)
Hey all, minor scheduling update here! TL;DR: Hand surgery, recovery taking a long time, Round 3 might be delayed until January 2023.

Progress on Round 3 is moving along fairly well, I have only another scene (and a half?) left to go, then I'll be adding in all the art assets and polishing it up. Writing for Rounds 1 and 2 were completed a few months before release, so this is the first chapter I've started post-launch, and I'm very very excited to share it with you.
However, I have had to take it very slow. The damage in my wrists has progressed a fair amount, and I had to pace myself so I could keep my hands ready for my day job and every day use. Luckily, I had surgery on one hand earlier this week. Everything went fine, and I'm recovering well (albeit, slower than I'd like).
When I started this project, I was aiming for one build every 3 months. I was hoping I could at least have the writing complete before this, so I could add the art and polish near the end of November and have Round 3 ready for an early December release. At the rate my surgery recovery is going, this is very unlikely. Knowing this, the next chapter is most likely going to be released in early January at the soonest.
I want to thank you all for your patience. This Round is planned to be the biggest so far, and I'm so excited for you to see more of these boys. If you have any questions, please feel free to comment or DM me on Twitter.
Thank you all, and Happy Holidays!